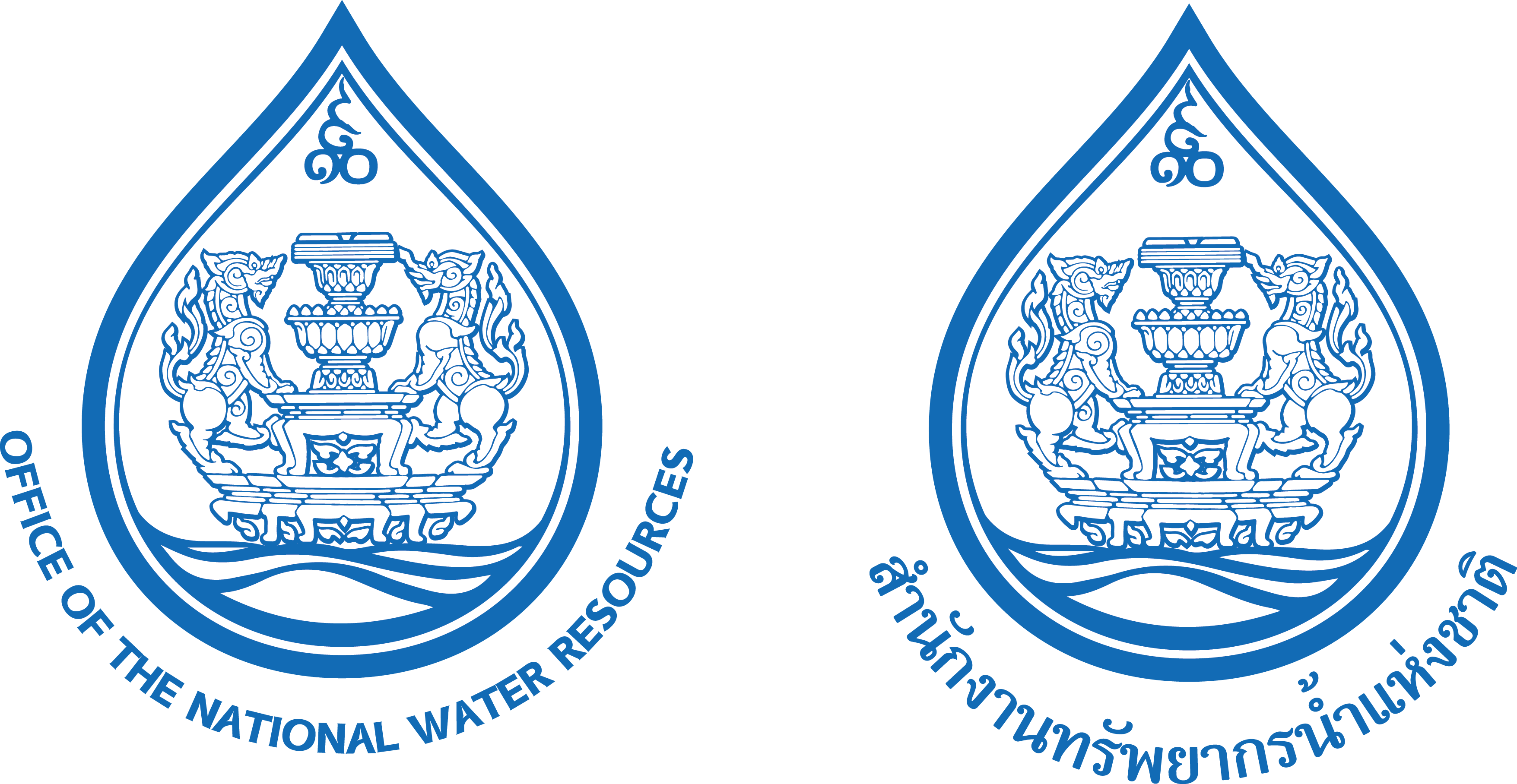 "9 and 10"
 แสดงถึง demonstrates the following and further development of His Majesty the King Bhumibol Adulyadej's Philosophy in managing water resources.
"Kojasiha (Mythical lion-trunk nosed) protecting the Constitution of the Kingdom of Thailand, on top of two golden phan (artistically decorated tray with pedestal)"
 demonstrates the independent management organization under the supervision of the Prime Minister.
"Water Drop and Wave"
demonstrates the integration and linkage of water-related agencies.